Brickyard Hollow Brewing Company was established in Yarmouth, Maine, in 2018.
What started as a tribute to our beloved town on the Maine coast has evolved into a multi-location operation offering traditional style craft beer, gourmet pizza, a full brewpub menu, dine-in service, patio dining, delivery services, canned beer, growlers to go, and more.
We built this company on a passion for community involvement. Although we continue to grow, this remains one of our core values. As a result, our calendar is always full of community events and local fundraisers. Whether you are looking for a restaurant for a Friday night out, pizza to go, or an ice-cold 4-pack to take on your weekend adventures, we have you covered.
BRICKYARD HOLLOW'S CRAFT BEER
Brickyard Hollow proudly brews traditional-style craft beers that you can always rely on. Although we occasionally brew unique limited releases, our main focus is on the staples. Clean, crisp, classic lagers, IPAs, stouts, and more, The one thing you can count on is solid traditional brewing techniques that will provide a consistent tasty beer. From cracking a cold one at the end of a long work week, to busy, adventurous Maine weekends, you can rely on our beer to enhance the experience.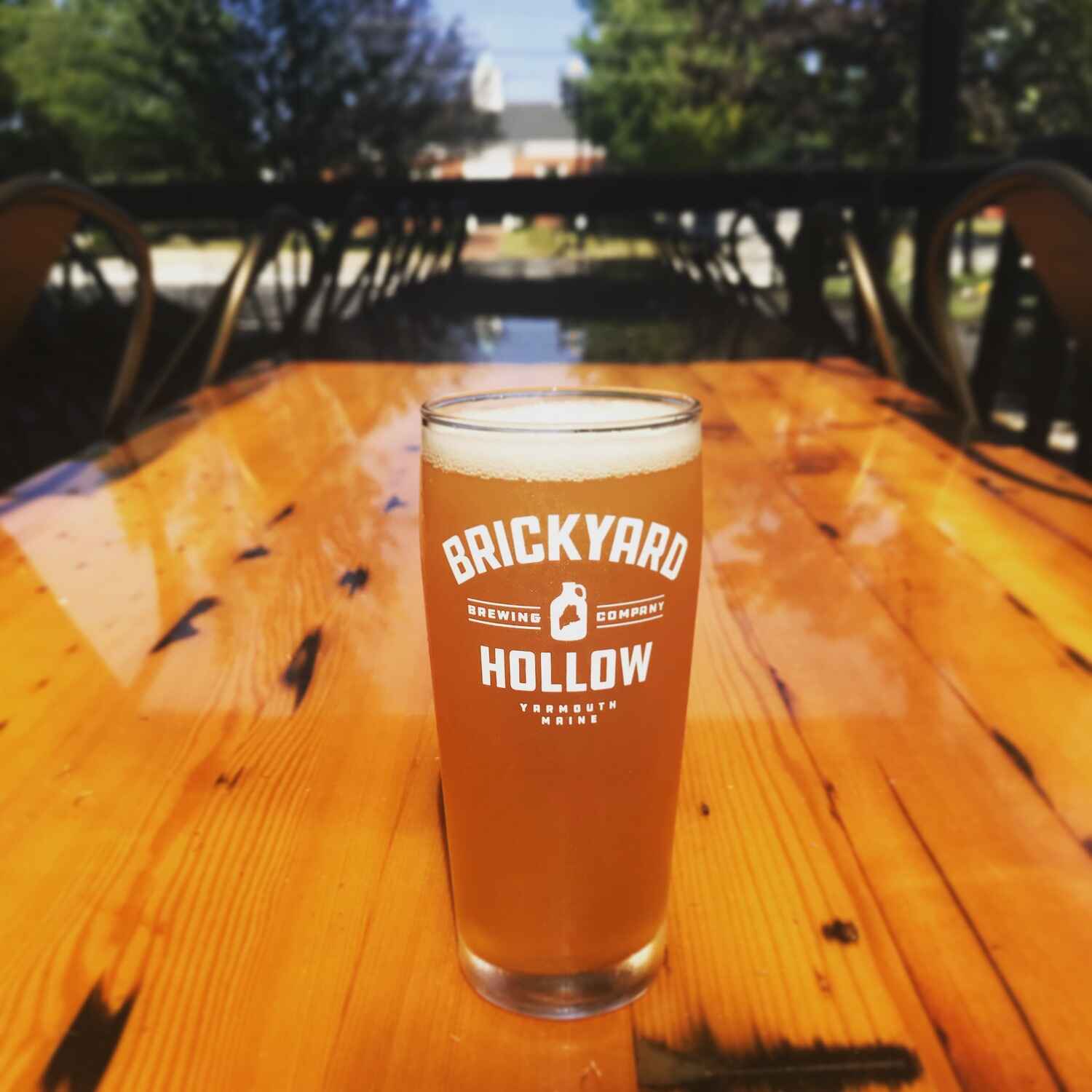 THE BRICKYARD HOLLOW STORY
Interested in learning more about the Brickyard Hollow story? Check out our about page with everything from how it started to the history behind our name and our first establishment. Learn more about the masterminds behind our brewery.
Unique Food Menus
Each of our locations features a unique menu centered on our core offering. At our brewpub, you will find expansive offerings, including starters, salads, entrees, desserts, and more. Our Pizza locations are for the pizza lover looking for adventurous and unique pizza toppings. We have grab-and-go options and dine-in where you can enjoy your meal with one of our cold beers on tap. Check out our pizza menu with a variety of classic and gourmet-style pizzas by clicking the "LOCATIONS & MENUS" tab above!
Craft Beer
All things Brickyard Hollow beer. Beer menu, growlers, where to buy our canned beer, and more. Click here for our ever-expanding BYH beerapedia.
Learn More
Community Investment
At BYH, we are committed to the community. We aspire to be the restaurant where people and organizations throughout Maine can gather to play music and hold events, meetings,and celebrations. Check out our 'Community' page to see some of the things we have planned, or reach out to our management to schedule your next event.
Learn More
What People Are Saying About Brickyard Hollow?