BRICKYARD HOLLOW –
New Gloucester, MAINE BREWERY & PIZZA
Hours
Open Monday – Friday 12 pm – 9pm, Saturday & Sunday 11 am – 9 pm
Call
NEW GLOUCESTER BRICKYARD BREWPUB
Our New Gloucester location embodies the spirit of Brickyard Hollow, blending a modern, rustic design with the rich history of this 250-year-old town. This space is an amalgamation of history and comfort, giving you the perfect spot for a family gathering, a cozy date night, or a fun outing with friends. In addition to our indoor dining area, we also offer outdoor dining options for those looking to enjoy the refreshing Maine breeze.
+ Read More
We're eager to build strong bonds with the New Gloucester community, similar to the ties we've formed in Yarmouth. We believe in contributing positively to our local neighborhood. As such, we'll continue our tradition of hosting "Community Nights," where we dedicate 5% of our sales to local organizations and causes.
Experience the welcoming ambiance of our full-service bar, the exquisite flavors from our on-site craft brewery, and a versatile menu catering to both lunch and dinner preferences. Our kids' options, occasional live music, and an array of other features make this location the go-to destination for a community gathering.
Our New Gloucester Pizza location adds a dash of gourmet excellence to your casual dining experience. Enjoy our artisanal, craft pizza that can be savored on-site or ordered for delivery, take-out, or to-go. Our menu is designed to accommodate every palate, ensuring a delightful meal for everyone at the table.
Our craft beer, in cans to take away or on draft to complement your pizza, contributes to the signature Brickyard Hollow experience. Join us to see everything we have to offer in this bustling town.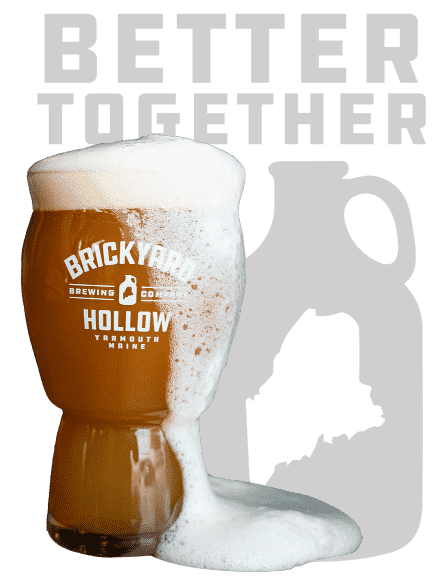 EXPANDING OUR BREWING CAPACITY
Our New Gloucester facility includes a substantial brewing facility and marks a major increase in our brewing capacity.  In many ways, this is where much of the Brickyard Hollow magic happens. We're really excited to add more flexibility to our brewing with this new facility so we can experiment and add more seasonal and limited-release brews to our lineup.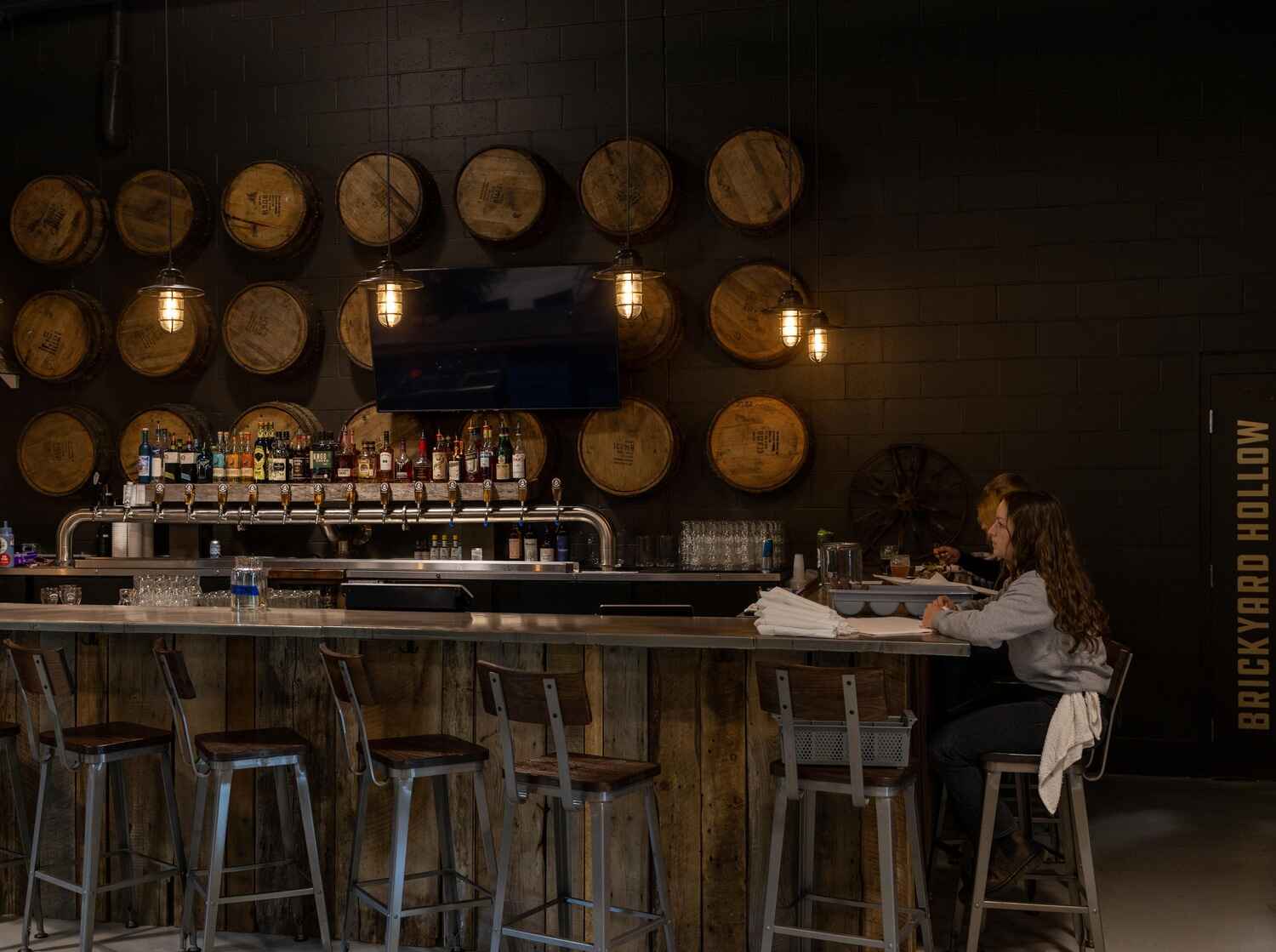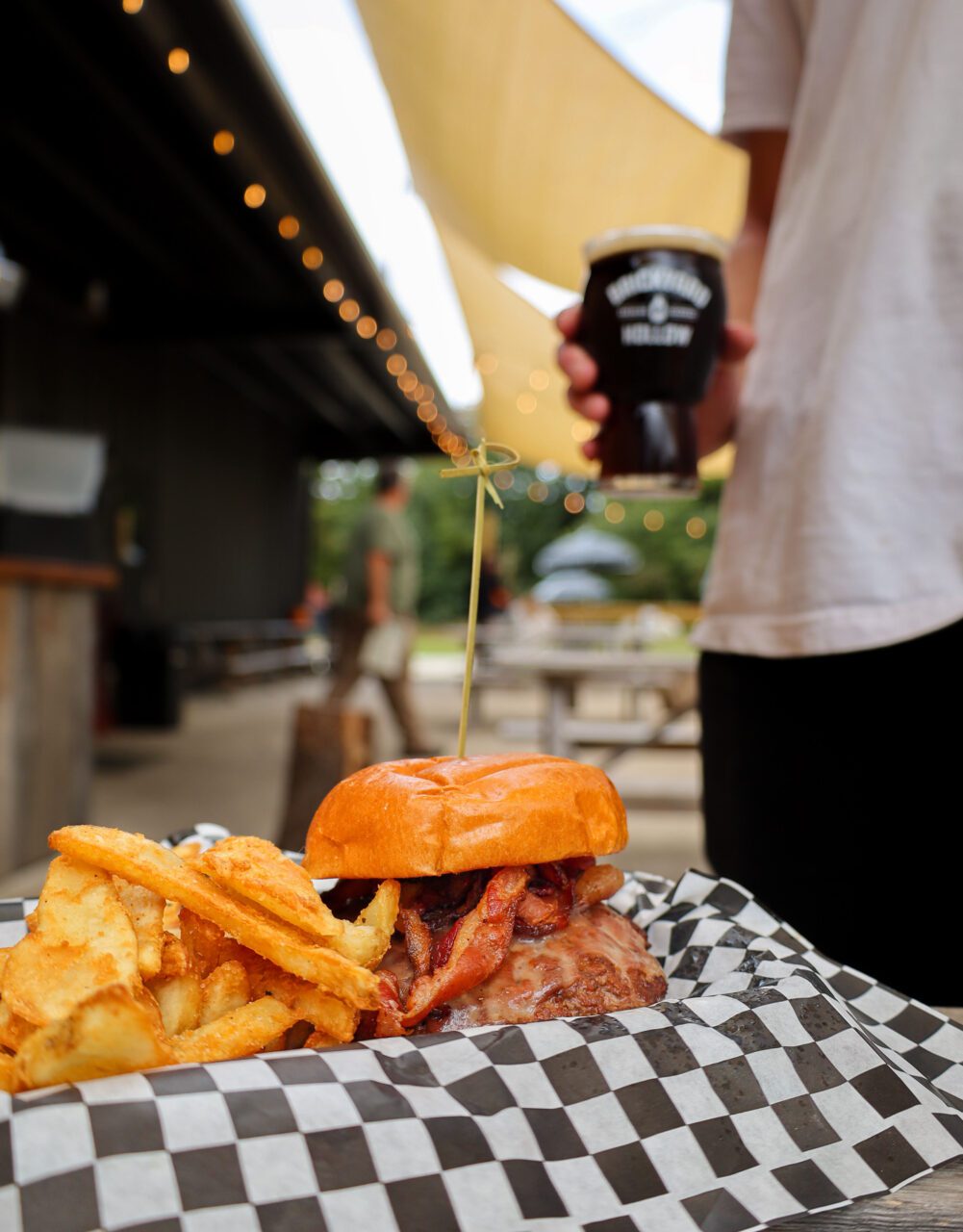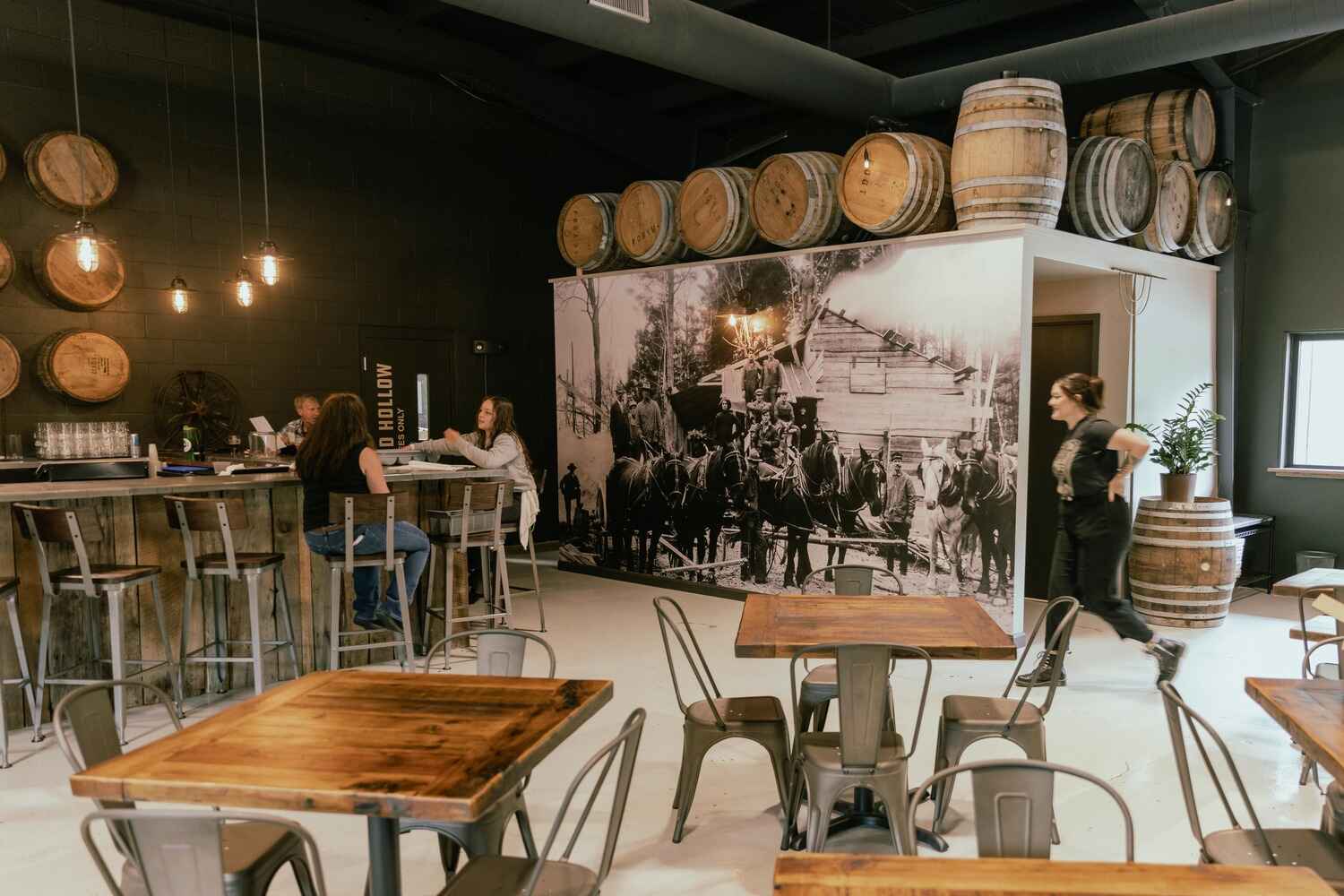 THINGS TO DO IN NEW GLOUCESTER, ME
New Gloucester is steeped in history and charm, offering an array of unique experiences to visitors. It's the home of the world's last remaining Shaker Village at Sabbathday Lake Shaker Museum, offering a captivating insight into the Shaker lifestyle across nearly 20 buildings. Pineland Farms on Farm View Drive offers an immersive farm-life experience, home to a wide variety of animals and a quaint onsite café.
+ Read More
A visit to the Maine Wildlife Park in Gray is a must for animal enthusiasts. It's home to a fascinating array of Maine's native animals, from mountain lions and bears to bald eagles and moose. For the outdoorsy types, the Intervale Preserve and Range Ponds State Park offer stunning hiking trails and a chance to witness a plethora of local flora and fauna.
Adventurous visitors might want to test their paddling skills with Sebago Trails Paddling or explore the many scenic trails of Pownal's Bradbury Mountain State Park, one of Maine's original state parks. Consider planning a trip to these local spots during your visit to our New Gloucester location.
A LITTLE HISTORY ABOUT NEW GLOUCESTER
New Gloucester, incorporated in 1774 as the 29th town in what was then part of Massachusetts, carries a fascinating historical legacy. The town was named "New Gloucester" in the hopes that it would resemble the town of Gloucester, Massachusetts, for the new settlers, just as it had for their fathers.
+ Read More
The Shakers made their home at Sabbath Day Lake Village, near the town line with Poland on Maine Route 26 in 1783. Lumber and agriculture were the important industries of the town, and as more people arrived and the town grew, more services were needed. By 1825, the town boasted five stores and five taverns. Today, Brickyard Hollow is thrilled to continue this tradition of community service in New Gloucester. Join us and become a part of this wonderful community.